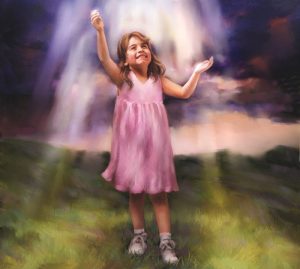 In my LIFE Journal Reading this morning, I read this:
Matthew 15:8–9 (NIV)
8 " 'These people honor me with their lips,
but their hearts are far from me.
9 They worship me in vain;
their teachings are merely human rules.' "
Then I read this in the New American Commentary:
15:7–9 The inconsistencies of those who enforce the "tradition of the elders" make them "hypocrites" (on which see comments under 6:2). The situation Isaiah spoke of regarding his contemporaries is thus being reenacted (Isa 29:13). The temple worship and its ritual are scrupulously supported but at the expense of a genuine relationship with the living God that recognizes the priorities of human need and does not erect institutions and rules that inhibit social and interpersonal responsibility. Jesus' logic here parallels his use of Hos 6:6 in Matt 9:13 and 12:7, in which sacrifice has replaced mercy. How much church attendance and "Christian" activity preoccupy believers today with things they assume please God yet without ever really ministering materially or spiritually to the desperately needy people of our world? How much of our money is tied up in church buildings or spent only on programs and activities to make ourselves happy rather than caring for the hurting in our midst and across the globe? The more affluent sectors of Western Christianity frequently and frighteningly resemble the religion of the Pharisees as depicted here.69 God declares all such religion "vain" or futile (v. 9).
 Blomberg, C. (1992). Matthew (Vol. 22, pp. 238–239). Nashville: Broadman & Holman Publishers.
This would have gone very well with
my sermon this last Sabbath
. We have a tendency to think that our activity, our specific items need to be part of "worship."" But is that what pleases God? Or is it a heart that is fully devoted to Him and to living in obedience and submission to Him?
Cain and Able are a great example. Abel said, "I'm going to do it God's way." Cain said, "God doesn't really care how I worship." The outcome changed the world forever. The outcome was a broken argument, murder, broken lives, broken hearts. Could God be calling us to something much higher, much bigger?
I didn't say in my sermon that we will never sing. That is something that we are pondering as staff, worship team and I am doing in my own personal thoughts and ideas. However, there are ways to worship God whether at church or at home or at work.
Living like a Christian is a good start
Getting rid of sin in our lives
Living in submission to all of God's commands and ways
Living a life of a prayer warrior
Those could be defined in many ways, I'm sure. But clearly, there is a need for living for Jesus. Join me as we worship every day. As we approach the holidays, are we more concerned with restrictions, or taking care of hurting people? Are we more concerned that we cannot sing at church, or sharing the good news of Jesus wherever we are? Are we more concerned that the "right" songs be sung, or are we feeding hungry people, clothing the naked, and visiting the sick?
Let's worship.