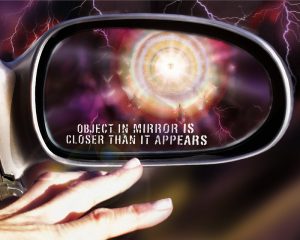 Thoughts from my LIFE Journal reading this morning:
Scripture:
Ezra 3:11–13 (NIV)
11 With praise and thanksgiving they sang to the Lord:
"He is good;
his love toward Israel endures forever."
And all the people gave a great shout of praise to the Lord, because the foundation of the house of the Lord was laid. 12 But many of the older priests and Levites and family heads, who had seen the former temple, wept aloud when they saw the foundation of this temple being laid, while many others shouted for joy. 13 No one could distinguish the sound of the shouts of joy from the sound of weeping, because the people made so much noise. And the sound was heard far away.
Observation:
This is classic to what I always say, I'm a schizophrenic pastor. I want Jesus to come and I want Him to wait. The people were excited to see the temple foundation laid again, and there were shouts of praise. However, those shouts of praise were mingled with the wailing of sorrow from those who had seen Solomon's temple and that this is not going to be as glorious. People couldn't tell if people were praising or wailing.
Shouted. Shouting has always characterized occasions of joy and triumph, but is seldom mentioned in connection with religious affairs. One such exceptional occasion occurred when the ark of the covenant was taken to the Israelite camp near Aphek (1 Sam. 4:5), another when David brought it up from Kirjath-jearim to Jerusalem (2 Sam. 6:15). Pious shouting is also mentioned in Ps. 47:5 and Zech. 4:7.
12. Ancient men. It was only 50 years since the Temple of Solomon had been destroyed (586 b.c.) and 70 since the first captivity, and there were "many" older men in the congregation who had seen it in their youth, or childhood, and vividly remembered its grandeur and glory. They could not help crying when they thought of the modest plans for rebuilding the Temple. It was a "day of small things" (Zech. 4:10), and the new house, in comparison with the old one, appeared to be "nothing" (Haggai 2:3). Solomon had been able to employ the best workmen of his own country, which reached from the border of Egypt to the Euphrates, and the skill of neighboring lands, like that of the Tyrians. Zerubbabel had to depend on his own subjects, the few citizens of the small province of Judea.
13. Noise of the weeping. Weeping in the Orient is not done silently, but with the utterance of shrill cries.
 Nichol, F. D. (Ed.). (1977). The Seventh-day Adventist Bible Commentary (Vol. 3, p. 341). Review and Herald Publishing Association.
3:12 wept. This is not the glorious temple built by an Israelite king (Solomon) in a time of independence and freedom (Hag. 2:3).
 Dybdahl, J. L. (Ed.). (2010). Andrews Study Bible Notes (p. 581). Berrien Springs, MI: Andrews University Press.
Application:
This, to me, seems to be exactly the response of the redeemed. When they look down from the walls of the city, and they see their loved ones, their friends, the people they looked up to, who are not saved. They are rejoicing and praising God, because they are following Him. They are crying out in sorry for the people who are lost.
Lord, maybe the temple was smaller, and not as grand as Solomon had made. Maybe it wasn't as beautiful and wonderful. Yet, it went to Solomon's head. Yet, this smaller, less grand temple was greater because Jesus – you – visited there. What an amazing thing, Lord.
—-
Today, my heart is praising God for all that He has done in my heart and my heart is breaking for all those who have not experienced to joy and wonder of following God. I am praising God while I pray for our nation, while I pray for our community, while I pray for us. Praising and weeping…..