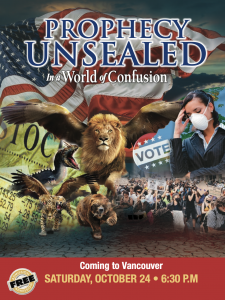 Please take this picture, it has limited information for a reason as we build, and share it on all your social media outlets:
Facebook
Instagram
Pinterest
Twitter
Even create a Tik-Tok with it!
anyplace else!
We just want to build a conversation and show that something is happening in October around Bible Prophecy, around Jesus having the answers. So we will periodically begin to share more and more information. Please begin sharing them all. Statistically, it takes people seeing an ad 7 times before they respond. Share, Share, Share!
Thanks for your support.