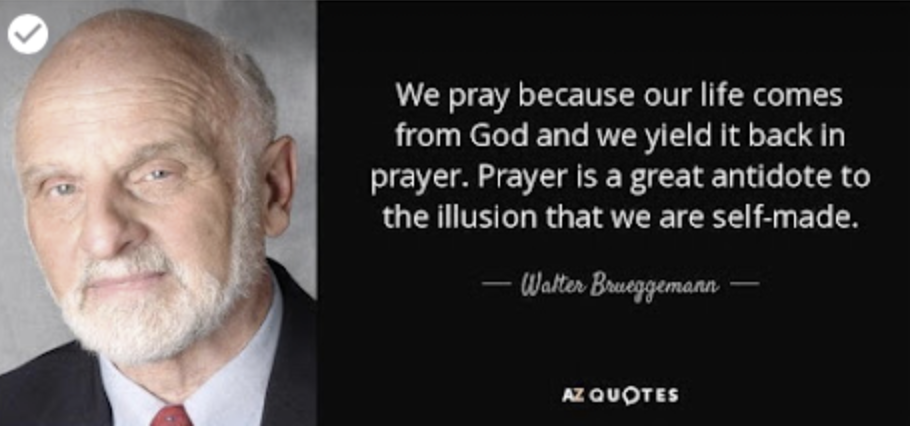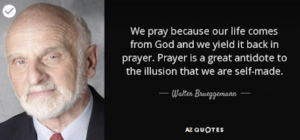 So the age-old argument goes something like this: If God knows everything, then why do I need to pray? In other words, what's the use of spending my words out-loud, silently, or in a LIFE Journal if God already knows what I need. The best answer I know to that, is found here:
Prayer is the opening of the heart to God as to a friend. Not that it is necessary in order to make known to God what we are, but in order to enable us to receive Him. Prayer does not bring God down to us, but brings us up to Him.
 White, E. G. (1892). Steps to Christ (p. 93). Pacific Press Publishing Association.
Do you realize what she is saying? She's simply showing us that YES! God does know everything, but that you are figuring out how to work through your life with God by praying. If you and I can utilize godly principles and applications for understanding our lives and how to best live it out, we are worlds ahead of where we were before we were praying.
When my two oldest were young, my wife was tucking into bed, our second, more introverted child. I do not know the whole context of the conversation, but will never forget what my wife said in response to our daughter's question.
Well, your dad and your brother think out loud. They process and use words out loud to think through things.
Really? How is that possible?
Well, I've said for a long time, I don't know what I'm thinking until I see my lips moving. I really do process out loud. I don't mean for this chapter to a be a deep theology of prayer. I think there are many more people who would do a much better job of that. However, I have found the need to daily prayer so that I can work out my issues in life with God. If I didn't pray, I would simply fall into the same trap as the secular humanist who thinks they figure it out themselves.
Prayer helps me to figure out that I cannot do that. Prayer helps me evaluate scripture in light of the issues I'm talking to God about. Prayer helps me understand God's heart as revealed in scripture. Prayer helps me to lean on God rather than my own strength.
This is why I propose the LIFE Journal so much. If I just kneel down and pray, I can easily lose my spot and forget what I'm processing. But as I write out my prayers in my journal, I begin to focus, drill down and even find some depth to my prayers that I have never achieved by kneeling in front of my chair, head buried in my hands and silently trying to pray.
Why do we pray? We pray, to capture our attention and get it tuned into God's standard for our lives. We pray to become better acquainted with God as a friend, support, help, and Lord!